Loaves & Fishes Project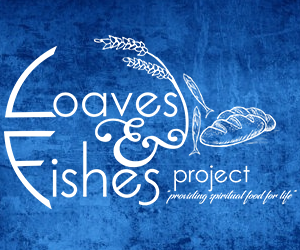 God gives each of us an opportunity to participate in ministry, often through giving of gifts.
Using the Parable of the Five Loaves and Two Fishes as our inspiration, we are convinced that God will take each offering large or small, and multiply it to His Glory and the benefit of this broadcast ministry.
Consider how you might participate in the "Loaves & Fishes Project, "designed to gather funds for future generations of listeners by creating:
Endowment Fund (for long-range planning)
Operation Fund (for current needs)
Legacy Gifts

Retirement Plans - IRA's, 401k, etc.
Annuities
Highly-Appreciated/Capital Gains Assets
Estate Plans
All are tax-deductible when given as a charitable gift.
To learn more about how you can become an impact partner in the "Loaves & Fishes Project," please contact Michael Luskey at (620) 873-2991